Erin Michelle lives with her family in Northern Virginia where she loves spotting new colors in the nature that surrounds her - the pastel dusks of winter, the wildflowers of spring, the glossy greens after a summer rain, and that sudden pop of orange in the fall. However, no matter what season or environment she's in, Erin never forgets her Southern California roots, and carries those sunny vibes with her wherever she goes. Her aesthetic is a culmination of all things bright, bold, and beautiful with a flair for pops of color. Erin is on a mission to brighten your day with her art. Creating surface patterns infused with her infectious, joyful designs, she aims to paint your world with a reason to smile everywhere you look.​​​​​​​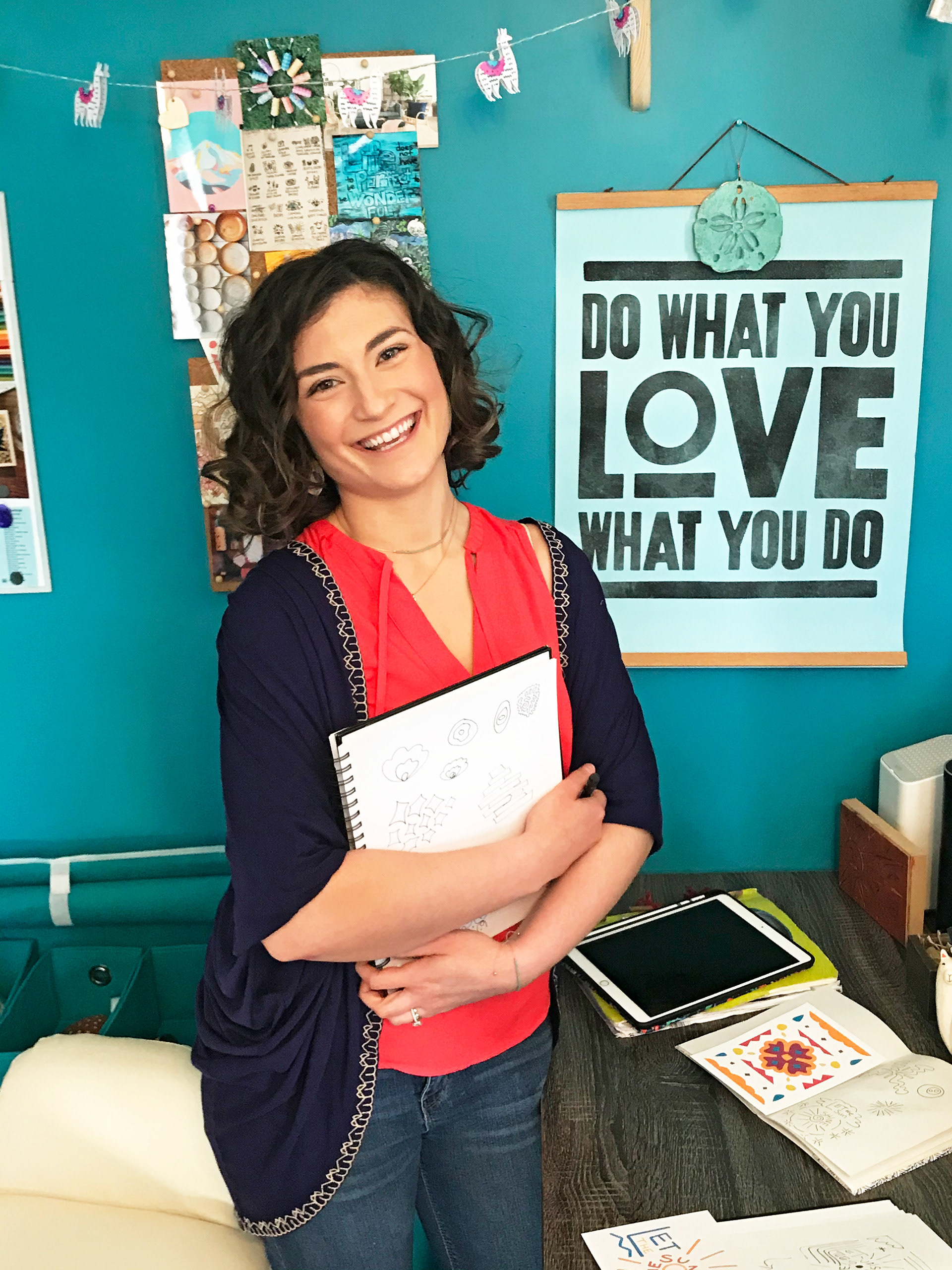 "My studio is a patchwork of inspiration and color everywhere you look. With space to sketch, craft, and get to work behind my screens, I have all the tools at my fingertips to make my visions come to life."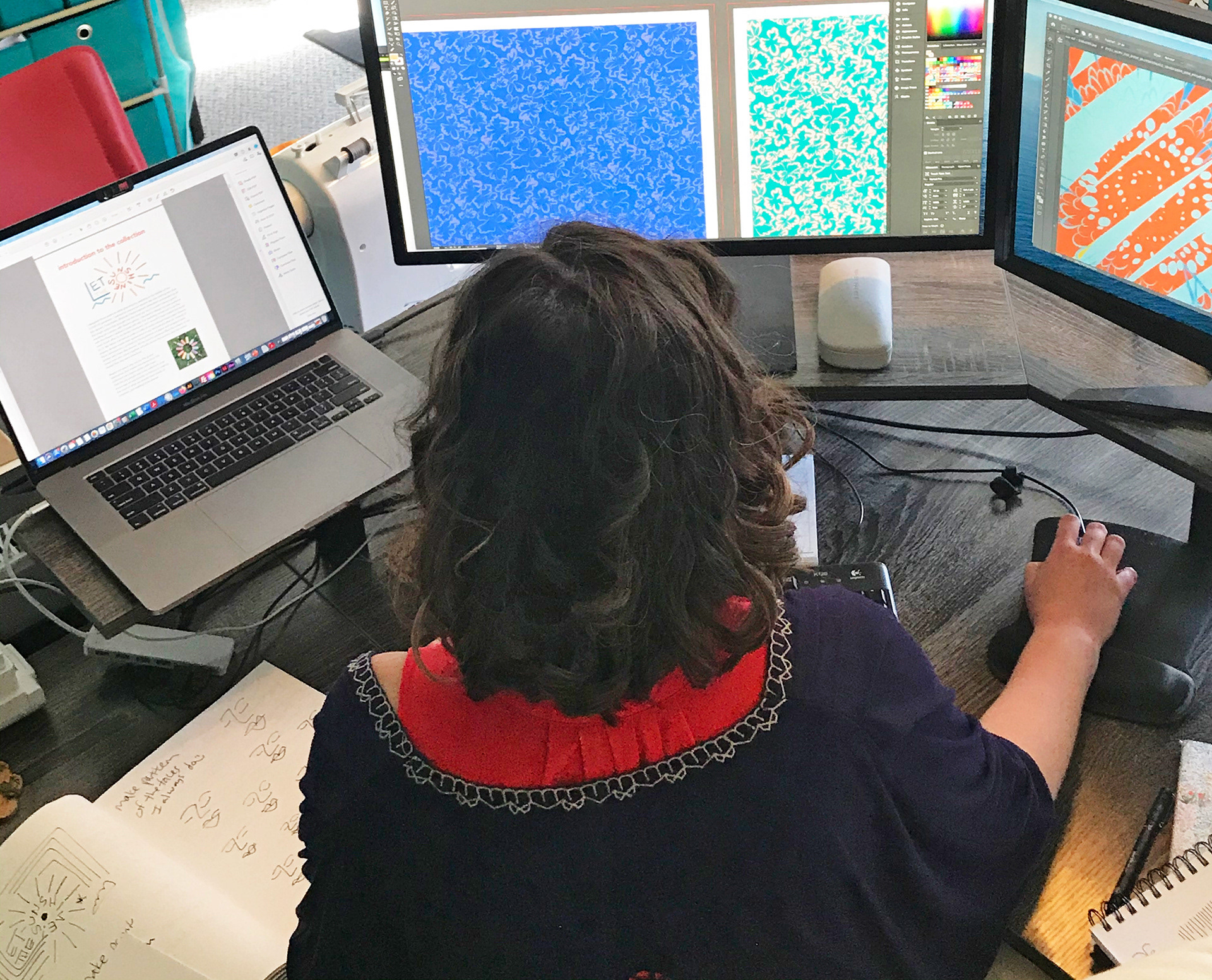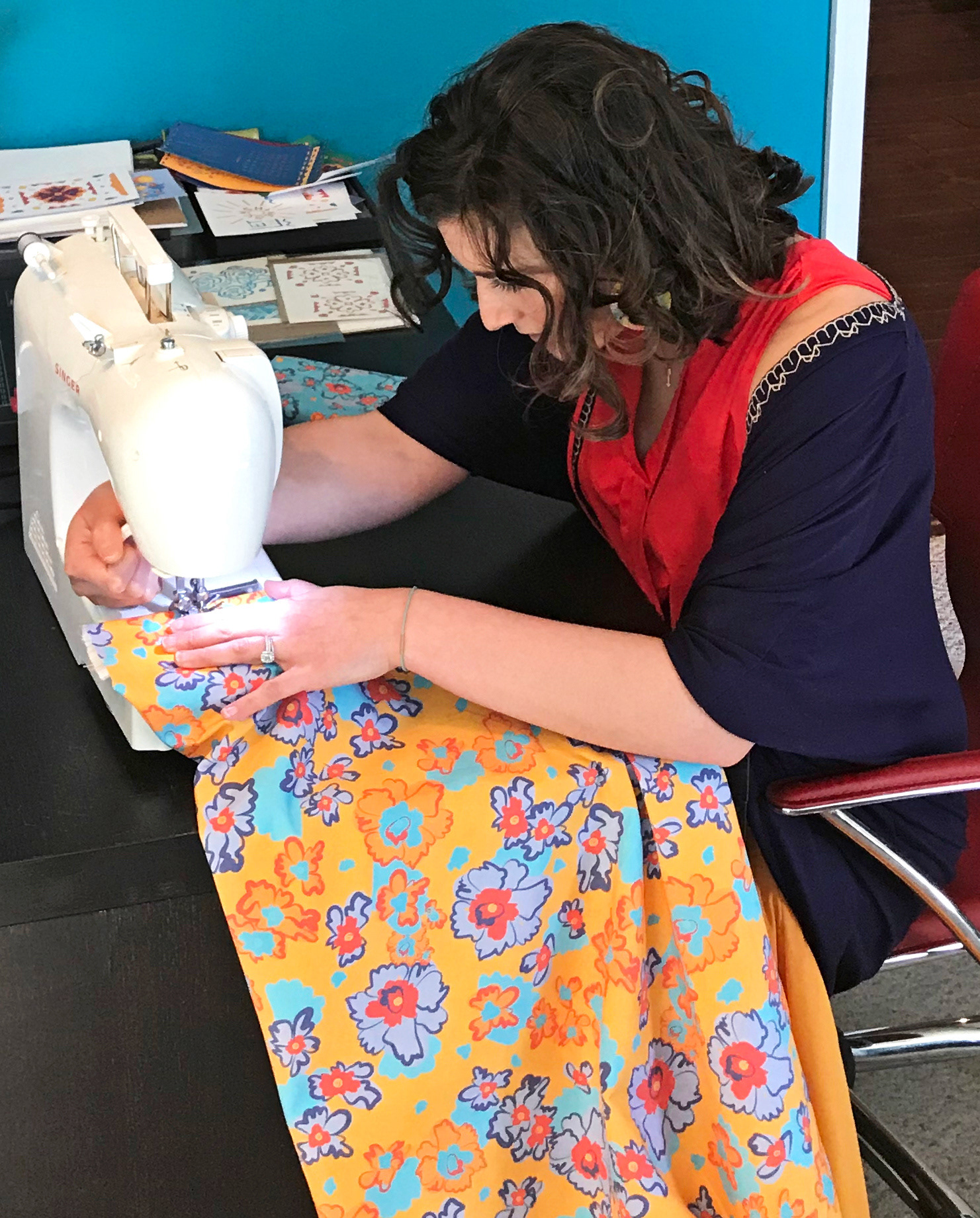 "I like to keep a daily sketchbook of doodles and whatever comes to mind when putting pen to paper. This process helps me to get abstract filler shapes in my patterns, and organic, often floral forms that come from my unique style. 
Then I will immerse myself in nature or the subject I want to capture. 
These often involve long walks around my neighborhood, where I'll stop to take pictures of every leaf and flower that catches my eye."

"I'll then import these photos onto my computer and make sketches from them directly in Adobe Illustrator. I will then scan several pages of my sketches that have elements of a similar theme to my photos. Then together, I'll start gathering a group of refined versions of both pieces I have vectorized to the side of my art board. Then I'll create a colored square and start experimenting with the placement of these elements together on that background. 
For this blue pattern below, I actually captured many of the main leaves featured within it while on a camping trip."
"Other times, I will draw directly onto a photo I have locked in a half opacity layer on my iPad. Toggling back and forth through different options of outlines or fills, this helps to speed up my process of sketching and playing with color and placement all at once, while still feeling the connection to my work with an artist's pen, or apple pencil this way still in my hands."